The symptoms of SPD often mimic those of ADHD ( Attention Deficit Hyperactivity Disorder) and many children have a dual diagnosis; some even have Autism as well.
If your child is struggling, it is really important to help your child by having a Occupational Therapist (OT) do an SPD assessment in order to understand why this might be the case.
Often, a child might be so distractible or hypervigilant that they cannot focus in class. They might also fear failure and rejection about their performance and will then avoid activities such as PE and sports activities. They might also fear challenges in the playground, such as when palying games with other children.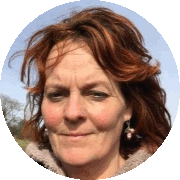 Many children I work with have a dual diagnosis of Sensory Processing Disorder and Attention Deficit Hyperactivity Disorder.

Linda Plowden

Occupational Therapist
In Mayhem Monday, Jodie is given exercises to do by her OT that help her to prepare for going to school.